There's a little mystery surrounding this stunning 97-year-old cottage on Queanbeyan's Stornaway Road.
The two-bedroom home, which is currently for sale at around the million dollar mark, features the most incredible detailing across its air vents and on the ceiling. While interior roof detailing was not unusual for homes built in the 1920s, it is the 'theme' of the detail that has sales agent Bianca Way, of home.by holly intrigued.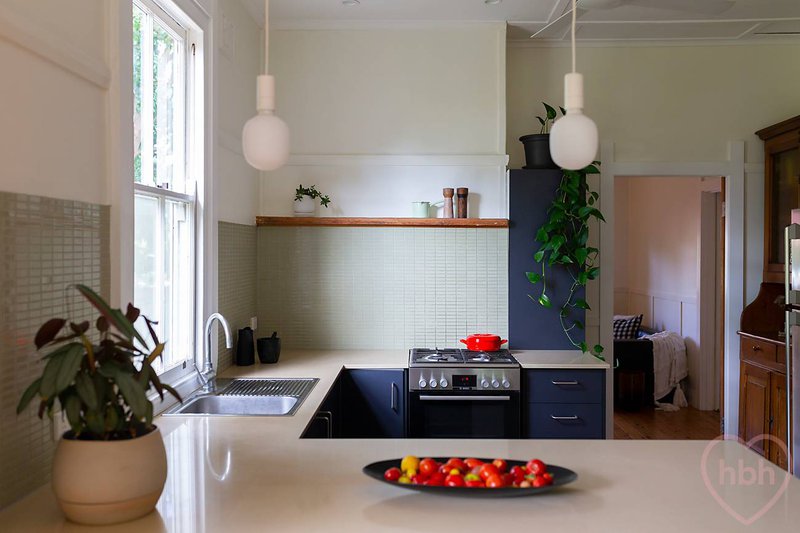 "There are lots of theological motifs featured in the ceiling and air vent plaster work, cherubs and crosses all surrounded by quite feminine flowers and detailing," Bianca says.
"The property backs onto the gardens of the Baptist church so I am curious to know if perhaps the home was first built for someone associated with the church."
Complete with a white picket fence, the house at 127 Stornaway Road pre-dates most of Canberra - including Old Parliament House, the War Memorial and the Melbourne and Sydney buildings. The first owners would have been living on the edge of town at the time the house was built, but today the cottage is as central as it gets; within walking distance of Queanbeyan's beautiful town park and the restaurants along the main street.
You can feel the history as soon as you step in the front door, Bianca says, and original details have been beautifully maintained against some more modern features like a new kitchen and bi-fold doors out to the deck.
"The heritage detailing is so captivating, the ceilings and the pinky-purple leadlight windows are utterly enchanting," Bianca says.
"Standing in the massive garden makes you feel as if you're in the grounds of your own private heritage homestead.
"It's quintessential Queanbeyan - charming, unexpected and a little bit off-beat!"
The house is drawing interest from a diverse range of buyers, from extended families to creatives to downsizers and, largely because the property comes with one-bedroom studio, complete with its own giant workshop or office.
"That's one of the best things about the studio, it's so versatile," Bianca says.
"We've set up as a fantastic guest room, and it could easily be used for multigenerational living, an Airbnb, or an amazing home office.
"It's been used by several artisans and makers over the years as a studio and workshop, and even the heritage adviser from the council mentioned how spectacular it would be as a master bedroom if it were joined to the main cottage with an extension."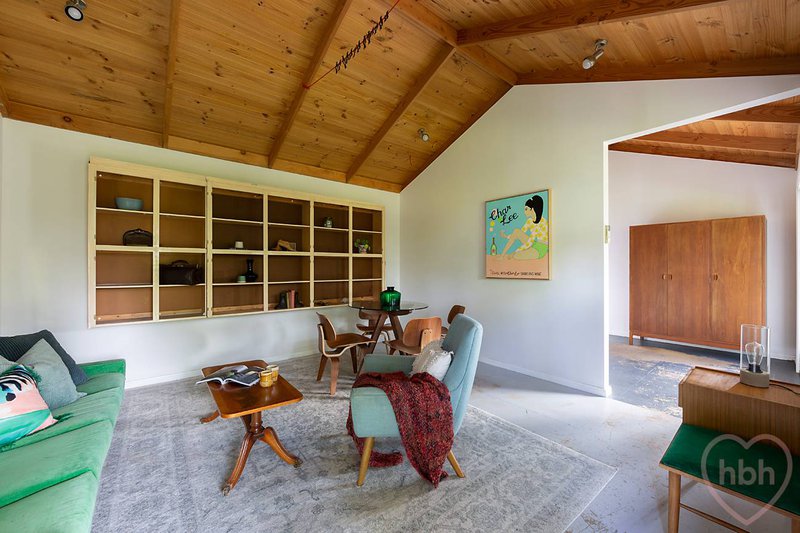 The current owners of the home purchased it when high prices in Canberra's inner north and south forced them to cast their attention to Queanbeyan.
"They discovered the amazing art community and felt right at home," Bianca says.
"I imagine the new owners may be quite similar."
View the full listing for 127 Stornaway Road, Queanbeyan, here.
Share via